Lives Lived Well – Cairns
Lives Lived Well – Cairns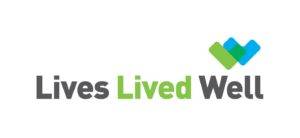 Address
139 Sheridan Street, Cairns City QLD, Australia
Intake number
(07) 4220 9881 or 1300 727 957
Intake email
info@liveslivedwell.org.au
Website
http://www.liveslivedwell.org.au/
Intake opening hours
Monday to Friday 8:30am - 4:30pm
About LLW
Lives Lived Well provides support for people in Queensland communities who are being impacted by alcohol or drugs or problems with mental health. They take a holistic, compassionate and harm minimisation approach to help people live their lives well. The Lives Lived Well Service Hubs offer counselling, outreach and day programs to provide ongoing support for people to prevent relapse. The Hubs are a place to receive non-judgemental information, peer support with no long-term commitment required. Outreach is available with teams going out to areas around our hub locations.
Programs
Breakthrough for Families 
Breakthrough for Families helps family members and loved ones affected by alcohol and other drug use. The service is easy to access, with flexible options for support. The program consists of free public information and education sessions, as well as individual appointments for family members and loved ones. This program extends to Port Douglas, Tablelands and Innisfail.
The information sessions are free and best suited for families wanting to learn more about drug and alcohol impacts, support and strategies.
The sessions run for about 2 hours and educate about:
understanding substance use and its impact on physical and mental health
strategies to stay safe and help talk about substance use as a family
practical plans to support loved ones
reducing the harms around substance use
skills to navigate support systems, and address barriers to seeking help.
The individual support is designed to be as easily accessible as possible through outreach, meaning you can meet in places of your choice. This could be a community space or even your own home. Through these appointments help is also provided by way of connection and referral to any of the other Lives Lived Well  services and other community services outside of alcohol and drug support.
Cairns Withdrawal Support Service
A day program that provides supervised care from a registered nurse and professional counsellors to provide holistic support through the withdrawal process. Following the Withdrawal Support program, people will be able to continue their recovery by moving into individual counselling or the group counselling service Life Back.
Pre and Post Rehab Transitional Support Service
Community Re-Entry Support Team (CREST)
CREST is a corrective services re-entry program being offered in Far North & Central Queensland. The challenges that people face on release can cause stress and worry. However, with support, they can get their lives back on track. CREST (Community Re-Entry Services Team) works to help people plan their release, connecting them to the right community supports. Some examples might be health, housing/accommodation, employment and drug and alcohol issues.
Intake, assessment and referral
Self-referral to this service is welcome along with referrals from family, community services and health professionals. The intake team will help determine which programs are the best option.
Hospital and Health Service Region
Cairns and Hinterland
Primary Health Network region
Northern Queensland
Age range
12 – 17 years, 18 – 25 years, 25+ years
Treatment type
Psychosocial intervention (e.g. counselling), Withdrawal management (detoxification)
Medication exclusions
No medication exclusions
Smoking permitted
Yes
Phones permitted
yes
Fees
Free
Close to public transport
Yes
Family / children access
Yes
Interpreter access
No
Waitlist
No