The QNADA board is comprised of representatives from member organisations.
Jody Wright (Chairperson) is the Executive Director of the Drug Awareness & Relief Foundation (Australia) and Drug ARM. She has worked for the organisation for over 10 years and has over 20 years of experience in frontline, development and management roles. Jody holds a Bachelor of Psychological Science degree and is passionate about the work of the sector.
She is also a current Director for the Community Council of Australia, and sits on the executive of the National Alliance for Action on Alcohol and the Queensland Coalition for Action on Alcohol, and represents Drug ARM as a member of the Queensland Alliance for Mental Health.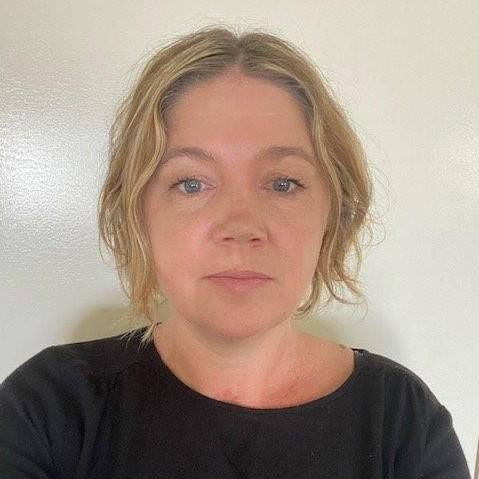 Genevieve Sinclair (Deputy Chairperson) is the current Manager of Youth Empowered Towards Independence (YETI). YETI is a small non-government agency with a mission to provide a community-based, empowering, supportive, responsive, and healing environment that meets the needs of vulnerable young people through the provision of holistic services that foster social, emotional, spiritual, and physical wellbeing.
Genevieve has been in this role for over 11 years and has worked in the community and university research sectors for the past 22 years. Genevieve has two Bachelor of Arts degrees (Cultural Studies and Youth Work), and a Diploma in Community Services.
Ara Harathunian (Director) has been the Chief Executive Officer of the Indigenous Wellbeing Centre (IWC) in the Wide Bay region for 18 years. IWC operates as a holistic model, providing a range of primary health and community care services to the community. The programs run by IWC include a number of AOD programs which aim to encourage the use of a variety of primary prevention activities that are related to AOD use, while at the same time promoting social and emotional health and wellbeing in the community.
Ara is also a member of various advisory health groups in the Wide Bay region and has a wide range of management experience with community, indigenous, and health organisations.
Trevor Hallewell (Director) has been involved in the community-based not-for-profit field for over 30 years. He has extensive experience in governance issues for community-based organisations. In 2005, whilst being the program manager at We Help Ourselves (WHOS), he was instrumental in the establishment of a 26-bed Therapeutic Community on the Sunshine Coast, and a Day Program in Nambour, providing pre and post treatment services for Sunshine Coast participants.
Trevor was one of the foundation committee members that oversaw the establishment of QNADA in 2007 and has served continuously as a board member ever since, he was QNADA President between 2013 and 2018. In 2019 Trevor was awarded the ATCA "Significant Contribution to Development" award for his contribution to Therapeutic Communities in Australian and New Zealand.
He also has extensive experience in the corporate sector implementing corporate infrastructure, establishing Incorporated Associations, and developing risk management policies and procedures.

Nicola Hayes (Director) is the Head of Services at QuIHN. Nicola has worked for QuIHN in a range of positions for over 11 years. QuIHN provides a range of services that supports and promotes the health and wellbeing of people who are currently using or have used illicit drugs and alcohol, as well as members of the community touched or affected by illicit drug and alcohol use.
Nicola has extensive experience in the Human Services industry in the private, government, and non-government sectors. She has worked in a variety of roles including direct service delivery, policy development, quality insurance and be held various senior management positions, both in Australia and Ireland.
Bernice Smith (Director) is the CEO of Goldbridge Rehabilitation Services in Southport on the Gold Coast. She started at Goldbridge in 2010 as Operations Manager and has spent over 30 years working in the Health and Community services sector in Queensland. She has an ongoing commitment to the values of integrity, respect, community belonging, empowerment and compassion.
Bernice has a Bachelor of Social Services, Diploma AOD; Cert IV in Workplace Training, and AOD training with the Gestalt Association of QLD. She was a member of the Steering Committee for the Drug and Alcohol Summit held in 2001 and a member of the Qld Taskforce Committee for Child Protection. Bernice is also a member of the ATCA Board. She undertook Therapeutic Community (TC) Standards training with ATCA in 2013 in 2014 and led the Goldbridge project to obtain ISO 9001:2008 quality standards. She participated in the new ATCA Standards training course conducted in 2018.
Harriet Crisp (Director) is the current State Manager AOD (Queensland) for The Salvation Army, with AOD services in Mt Isa, Townsville, Brisbane, and Gold Coast. She began in June 2020 after moving from New Zealand. Her previous role was National Manager Education Services (Corrections) for the largest indigenous tertiary education provider in NZ. Having worked in both the non-government and government sector in NZ and Australia, Harriet has spent the last decade widening her experience in the areas of criminal justice, education, and mental health, in both frontline and management roles. Harriet holds Honours in Social Sciences (Psychology), a Diploma in Community Services, and is currently completing an MBA.
Holly Stokes (Director) is the Research and Outcomes Coordinator at Lives Lived Well and has been working in the Alcohol and Other Drugs sector for 12 years. She previously worked for QNADA in a sector development capacity focusing on training, networking and data integrity. She also worked with the Australian Red Cross leading the redevelopment of their youth overdose first-aid program and managing their AOD recovery spaces at major music festivals across the country. As such, she has a strong commitment to harm reduction, program development, health promotion and translational research.
Holly holds a Bachelor of Arts (Communications), a Graduate Diploma in Psychology and a Bachelor of Science with Honours.
Ailsa Lively (Director) is a Gunganji woman from the Yarrabah Aboriginal Community in Queensland. She has lived most of her life in the Yarrabah Community and is very passionate about assisting her community to become self sustainable.
Ailsa is currently the Chief Executive Officer of the Gindaja Treatment & Healing Indigenous Corporation in Yarrabah and has held this position since January 2008, is a member of the Qld Indigenous Substance Misuse Council and also held the position of Chair for 3 years in this time also.
Ailsa is a firm believer in empowering others and community succession planning to ensure she is assisting others to achieve their goals through passing on of skills and to ensure her community is prepared for the future.
Anna Macklin (Director) is currently General Manager, Service Development and Impact for the Australian Community Support Organisation (ACSO). She has extensive experience in strategic business and practice review; service implementation, organisational service design, policy development, program and project management and research. Anna has worked within the public sector for over 15 years, the academic sector for over 5 years as well as owning and running her own research consultancy business and entered the not-forprofit. Anna completed her Doctorate in Criminology in 2012. Throughout her career, Anna has been recognized as an innovative, ethical, proactive and strategic practitioner, with a clear ability to create positive impact. Anna is married with two teenaged children and if time permits, loves to curl up with a good book of any genre.