Lives Lived Well – Wunya (Caboolture)
Lives Lived Well – Wunya (Caboolture)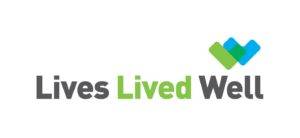 Address
55 Lower King Street, Caboolture QLD, Australia
Intake number
1300 727 957
Freecall number
1300 727 957
Intake email
info@liveslivedwell.org.au
Website
https://www.liveslivedwell.org.au/our-services/qld/live-in-recover/wunya/
Temporary service changes due to COVID-19
All Lives Lived Well residential services have recommenced and have residents on site. They have protocols in place to support social distancing, infection control and contact tracing practices and have plans in place for a quick response in the case of any viral outbreak.
About Lives Lived Well
Lives Lived Well provides support for people in Queensland communities who are being impacted by alcohol or drugs or problems with mental health. They take a holistic, compassionate and harm minimisation approach to help people live their lives well.
Programs
The residential rehabilitation program is delivered over six weeks, with length of stay negotiated dependent upon a person's need and circumstances. The Wunya program can be just one part of your recovery plan, which can also include Lives Lived Well's day withdrawal program, community-based counselling or day rehabilitation program.
Intake, assessment and referral
LLW accept self-referrals and referrals from health professionals (with consent). LLW can be contacted on 1300 727 957. Alternatively, submit an application through LLW's personal referral form here. LLW also accept online provider referrals from other health professionals, services and community and government organisations through the service provider referral form on their website.
Hospital and Health Service Region
Metro North
Primary Health Network region
Brisbane North
Age range
18+ years
Treatment type
Residential treatment (e.g. rehabilitation)
Smoking permitted
No, Nicotine replacement therapy offered
Phones permitted
contact service for information
Fees
Usually a portion of Centrelink payment if a person receives benefits. The amount depends on the type of benefit or payment received. An upfront admission fee will need to be paid to cover the first two weeks of stay. If self-funding (not receiving Centrelink benefits), there is a requirement to pay for the full six-week cycle treatment in advance.
Family / children access
N/A