Lives Lived Well – Wunya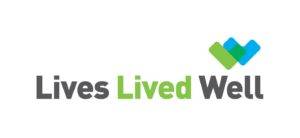 Address
55 Lower King Street, Caboolture QLD, Australia
Intake number
1300 727 957
Website
https://www.liveslivedwell.org.au/our-services/qld/live-in-recover/wunya/
Temporary service changes due to COVID-19
From Monday 11 May 2020, LLW residential services are commencing a staged re-opening, accepting a limited number of residents for live-in treatment. All LLW residential services will be open again by 25 May. LLW are now welcoming referrals for these services.
About LLW – Wunya
Wunya delivers a comprehensive residential rehabilitation treatment program for people experiencing problems with alcohol and drugs.
The program offers participants an opportunity to learn recovery strategies such as, how to:
reduce or abstain from substance use
manage life challenges
strengthen coping strategies
develop functional goals
make more positive choices
live a healthier life.
The program is delivered over six weeks, with length of stay negotiated dependent upon a person's need and circumstances. The Wunya program can be just one part of your recovery plan, which can also include Lives Lived Well's day withdrawal program, community-based counselling or day rehabilitation program.
Programs
Wunya offers a six-week residential treatment program where participants receive one-on-one counselling and set goals to guide treatment. Residents are encouraged to participate in community living and take on daily tasks and responsibilities. The aim is to build life skills, confidence and gain insight into relationships with others, always within an environment of support.
As people move through the program, they have regular meetings with treatment facilitators and can review and adapt their treatment plan in line with progress.
Upon completion of the program, participants can continue to receive ongoing support by accessing LLW's free community-based counselling services in nearby Morayfield.
Intake, assessment and referral
LLW accept self-referrals and referrals from health professionals (with consent). LLW can be contacted on 1300 727 957. Alternatively, submit an application through LLW's personal referral form here. LLW also accept online provider referrals from other health professionals, services and community and government organisations through the service provider referral form on their website.
Hospital and Health Service Region
Metro North
Primary Health Network region
Brisbane North
Age range
18+ years
Treatment type
Residential treatment (e.g. rehabilitation)
Smoking permitted
No, Nicotine replacement therapy offered
Phones permitted
contact service for information
Fees
Usually a portion of Centrelink payment if a person receives benefits. The amount depends on the type of benefit or payment received. An upfront admission fee will need to be paid to cover the first two weeks of stay. If self-funding (not receiving Centrelink benefits), there is a requirement to pay for the full six-week cycle treatment in advance.
Family / children access
Yes
Waitlist
Yes