Lives Lived Well – Woolloongabba Day Program
Lives Lived Well – Woolloongabba Day Program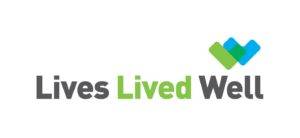 Address
223 Logan Road, Woolloongabba QLD, Australia
Intake number
1300 727 957
Intake email
brisbanesouthdayprogram@liveslivedwell.org.au
Website
https://www.liveslivedwell.org.au/
Intake opening hours
Monday to Friday 8am - 4pm
About Lives Lived Well (LLW)
Lives Lived Well provides support for people in Queensland communities who are being impacted by alcohol or drugs or problems with mental health. Lives Lived Well takes a holistic, compassionate and harm minimisation approach to help people live their lives well.
Programs
Lives Lived Well Day Program is a group day program that allows clients to experience a similar level of treatment and support, without having to live–in or stay overnight. It is offered at weekdays through a three week cycles with before and after care. Our alcohol and drug support involves:
group therapy sessions
education and information
practical skills and strategies
health nutrition and life skills
wellbeing and mindfulness
counselling and support
referrals and access to ongoing support in the community
Intake, assessment and referral
Self-referral to this service are welcome along with referrals from family, community services and health professionals. The intake team will help determine which programs are the best option. Referral and assessment can happen over the the phone, in person or at client's choice.
Additional information
Outreach intake is subject to case by case review.
Hospital and Health Service Region
Metro South
Primary Health Network region
Brisbane South
Age range eligibility
18 – 25 years, 25+ years
Treatment type
Psychosocial intervention (e.g. counselling)
Smoking permitted
Yes
Phones permitted
yes
Fees
Free
Close to public transport
Short walk from Buranda train station
Family / children access
Yes
Interpreter access
Yes
Waitlist
Contact service for information